Welcome
Hello dear visitors.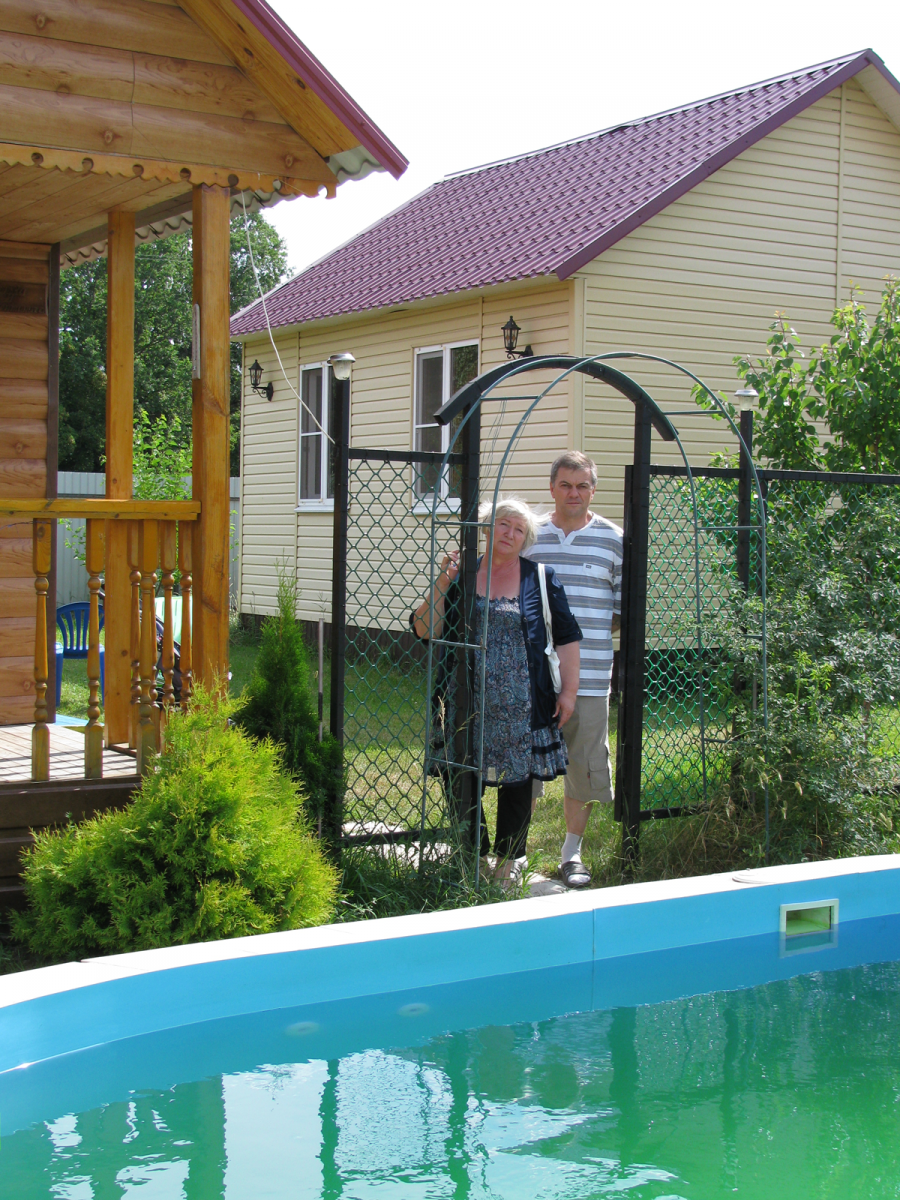 On our site we have collected the most popular recommendations for construction, design, agricultural activities.
Considering the accumulated experience of working for 20 years on our personal plot, we think that we have achieved good results. Our family is friendly, working, we can say that all members of the family, starting from great-grandfathers and great-grandmothers, are initiative people.
20 years ago we bought an old abandoned village house with a plot, you won't look at everything without tears.
  And now it is a beautiful manor with an improved house, with all amenities. A beautiful garden, no worse, and maybe better, Eurostyle gardens.
Everything, including a bathhouse and a stationary pool, is built by yourself.
  In addition to our own recommendations and advice, on our site we highlight new ideas and modern materials received from the Internet and the media.
Our conclusion: Everything is in your hands!
  Set a goal, strive for the best, keep up to date and you will succeed!
You can write to us for any question on hudencov@mail.ru
---
  Regards, Khuentsov Sergey and Svetlana
Since ancient times, after the development of tools, man began to build a house of wood. After evolution, man for thousands of years continues to improve the construction of his home. Of course, modern technologies have simplified the construction, provided a wide opportunity for imagination, but the basic knowledge about the properties of wooden structures pass from generation to generation. Consider ways to connect wooden parts.
see also:

The desire of summer residents to decorate their site, to make it convenient and comfortable, using improvised materials, lead to the appearance of interesting design solutions. The universal material for the realization of unusual ideas are old tires.
Funny crafts made of tires can revive any corner of a summer cottage: a flower bed, an artificial pond, a garden path or a playground. In addition to decorative design, tires can also carry out the practical functions of furniture, a swimming pool, a sandbox or a bicycle parking.
see also:

Children's games in the fresh air in winter should be active, and in order to diversify them, adults will have to work hard and build a skating rink or a snow slide. Moreover, children can be involved in the construction work, instructing them to perform accessible and simplest work areas. Joint work in the fresh air will bring the guys no less pleasure than the games themselves.
see also:

It is difficult to name a more favorite form of winter recreation than skiing or ice skating. And if the pleasure of skiing depends entirely on the capricious nature - you only have to dream about them in snowless winters, then it's quite possible to equip the ice rink at the cottage yourself. Although at first glance the task seems extremely simple, knowledge of how to properly fill the rink is still required. High-quality filling of the rink - akin to art, carelessly poured water from a hose, freezing, leads to the formation of an uneven surface.
see also:

Even in a wooden house, only wooden wall surfaces are not always needed. Indeed, for greater comfort, it is better to stick wallpaper in the bedroom, in the kitchen and bathroom, having approached the practical side of the operation of these rooms, lay the tiles on the walls. But how to do that? Walls: wooden? It is impossible to plaster and level them with ordinary plaster mixes! There is a way: dry plaster! And what is it and how to use it, read on.
see also:

Autumn is the time of fogs and drizzling rains, rare sun rays with regret give their warmth to the yellowed leaves that have frozen in the wind. Every day it gets cooler, and look, one morning the first frost will appear on the grass.
But the owners of cottages do not have to give in to despondency, the autumn time is the time for completing all field work and harvesting, actively preparing for the winter. Fruitful work in the autumn garden is often the key to a rich harvest next year.
see also:

In cold winters, often there is not enough heat that gives us central heating or a stove. And country houses, in which heating is not provided, are often visited in the winter. To create comfortable conditions in a cool room and in an unheated cottage, heaters will help.
see also:


| | | | |
| --- | --- | --- | --- |
| The desire of summer residents to decorate their site, to make it convenient and comfortable, using improvised ... | Games of children in the fresh air in winter should be active, but in order to diversify their adult ... | It is difficult to name a more favorite form of winter recreation than skiing or ice skating. And if you ... | Autumn is the time of fogs and drizzling rains, rare rays of the sun regret their heat with regret ... |
| Spring day feeds the year, how accurately the importance of every fine day is noted in this proverb! ... | Although April can be safely called the spring month, it's about stable temperature, especially ... | The beginning of March for most summer residents is associated with the intensification of work on growing seedlings ... | Nature gave each of its creations a natural beauty, but this does not mean at all that it ... |